Workshop Creators and Facilitators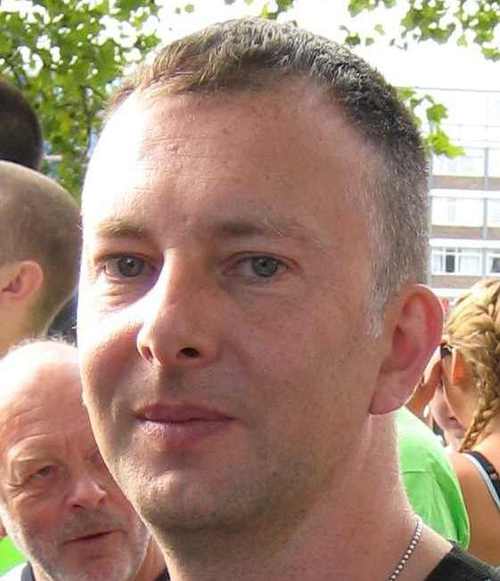 Gerald Power
Gerald has spent most of his career working within the public sector on change and efficiency improvement programmes.  Gerald started his career with the Ministry of Defence on its science and technology fast track management training programme.  Later he went on to specialise in change and benefits realisation with a particular emphasis on the role of technology, skills and behaviour change in effective delivery of outcomes.  During his career he has worked across all of the major Central Government departments including DWP, DH, HMRC, DfT, Directgov and CLG.
More recently Gerald has been working with Local Authorities and Central Government on making channel shift a reality at the service delivery end of government.  This includes work with Local Authorities to create business cases for change, develop technology strategies and effectively implement change to deliver real and cashable benefits.  It has also included significant work on digital inclusion and how customer insight and journey mapping can be used to understand customers, meet their needs and influence their behaviour.

Sarah Fogden
Sarah spent two years as a Classics teacher before joining the John Lewis Partnership as a Christmas temp. Over twenty years later she is still working in the world of customer service and operational delivery having left the private sector to work in a range of public sector areas such as HM Land Registry, local government and Whitehall. Whilst Head of Customer Service for Lambeth Council's Benefits Service, Sarah had her eyes opened to the challenges of frontline delivery and the potential for customer-focused service redesign. She developed these themes as Deputy Director for Service Transformation in the Cabinet Office, specialising in customer insight and channel shift. Now her work as a consultant enables her to do what she likes doing best: solving a diverse range of practical service issues with public sector clients. Sarah still provides strategic guidance and delivers training on channels shift and business transformation.   The last three years have also seen her tackling local government projects spanning library and registration services, large scale customer contact strategies and service reviews.
The Training Offer for 2014
Over the last six months Sarah and Gerald have taken a break from training as they have both been busy on major change projects.  However, in collaboration with PSCSF they are committing to a limited number of workshops in 2014 with the objective of helping delegates understand key aspects of channel shift and how to successfully implement it.  The previous materials have been re-worked to create a tighter 'basics' workshop and three additional workshops are being offered based on feedback from workshops and conferences in 2013:

An overview of channel shift and digital self-service.
This is intended as an overview of channel shift, the economic and performance benefits of digital channels and the key features of a channel shift programme.  It is intended for senior service managers, change team leaders, change project managers and those who need to understand the strategic risks and benefits associated with channel shift.

Click here for further information on content and focus of the workshop

Making the business case for channel shift
Channel shift typically requires investment both in terms of cash investment and opportunity cost, it also carries financial and reputational risks.  This workshop is aimed at those who either have an interest in making the case for channel shift or scrutinising such a business case.   Its intention is to cover all of the critical areas that such a business case should have and explain what the principle risks normally are.  It also aims to provide those without significant experience of managing customer contact with a basic understanding of how contact drives costs.  This is we feel critical in evaluating whether major investments in technology will in fact yield tangible improvements in the quality of services or 'cashable' financial benefits.
Click here for further information and focus of workshop
Customer insight: Changing behaviour and getting service users online.
One of the most commonly asked question is 'how do we get the customers to use the website'. It's a critical question as the investment in online self-service will yield little or no benefit if service users cannot be convinced to change channels.  This workshop aims to provide some practical insights into how an organisation can change the behaviour of its own personnel and its customers.  It aims to provide a broad overview of how techniques such as demographic profiling, mapping and journey mapping can be used to arrive at a proposition that customers find attractive.  The workshop will also seek to emphasise the importance of marketing digital services and working with partners to reach the socially and digitally excluded.
Click here for further information and focus of workshop

Channel shift as a complex change programme.
This course is intended for change project managers, change teams and senior stakeholders charged with change project oversight.  Channel shift is often perceived as a project where the primary challenges are technical.  In reality most of the technical challenges can be resolved will well established Configurable Off-The-Shelf (COTS) solutions from specialist providers.  The real challenge in our experience tends to be the non-technical aspects of the programme.  These include changing the behaviour of service users and managing large groups of stakeholders with very different project objectives and views of the programme.  There is also a need to coordinate several strands of work and ensure they converge to create a seamless and positive experience for service users.  This workshop assumed that delegates have a PRINCE II or MSP qualification or good experience of formal project and programme management techniques.
Click here for further information on content and focus of workshop
These courses are only available at these rates to Local Authority employees.  The course materials are offered as part of the course, but strictly on the understanding that they are for internal use and will not be shared with commercial organisations.