Supported by: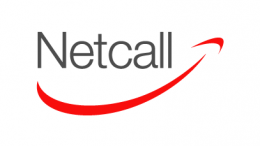 Wednesday April 18th LONDON
Wednesday April 25th MANCHESTER
Wednesday May 2nd GLASGOW
To register you and/or colleagues for any of the above, email names/roles to Nick Hill at nick@pscsf.org.uk 
Applying old practices to new thinking is making digital too difficult to deliver at the same time as doing the day job. You want to accelerate digital transformation and break free from legacy infrastructure. But how?
Low-code brings scale and speed to digital processes and development inside local government. Leading to simpler, faster digital excellence in the public sector. Being citizen-centric by default and digital by design has never been more achievable in this new era of innovation.
As a Local Authority, we would like to have a Digital Infrastructure that allows us to operate in a more adaptive way to support citizens, businesses, partners and our employees

We can be slow to respond as our legacy IT estate consists of 00's of applications which are expensive to maintain and slow to update. They duplicate effort, are poorly integrated and perpetuate inefficient, paper-based processes.

We would like non-technical staff to be able to design and build new applications quickly, using a cost-effective platform

We want our Digital Infrastructure to improve the customer experience for Citizens and to maximize Digital Capacity along with accelerating support for mobile working and digital ways of engaging with citizens, employees and sub-contractors.

We want our employees with service delivery improvements to be able to model and test them instantly in a Digital environment, without having to wait for a response from an external IT provider so that we are in full control of application development and delivery.
IF YOU ANSWERED "YES" TO MOST OR ALL OF THE ABOVE, THIS EVENT IS WORTH ATTENDING
Join Netcall and The Public Sector Digital Transformation Forum for a few hours somewhere near you to learn how you can:
Accelerate and Respond: Fast track the delivery of digital projects and respond faster to changing citizen and stakeholder expectations.
Devolve and Share: Share digital development and collaborate not only across teams, but create opportunities to participate in a growing public sector ecosystem of shared services.
Preserve and Assure: Save IT resources for where only IT can do the job whilst maintaining complete IT governance and compliance – including GDPR.
Save and Engage: Reduce the cost and time of delivering digital projects and drive digital culture change, engaging stakeholders at all levels.
AGENDA
10:00am Registration & Business Breakfast
10:30am Welcome & Introduction – Nick Hill, Founder, Public Sector Digital Transformation Forum

10:45am Keynote Presentation
Dr Andrew Larner, Chief Executive, iESE Bio

During Andrew's keynote presentation, he will cover:
• iESE research on how councils have been transforming
• The critical success factors for sustainable local public services in the future
• Digital transformation and what we need to support public service transformation
11:15am Letting your Digital Dog off Its Leash: Looking Past Transformation To Innovation
Richard Farrell, CTO, Netcall
Innovation and transformation are often considered interchangeable. But in a digital world, they are entirely different. The relationship between the two is often overlooked, since they are considered commutable in such a way. However it's critical for modern digital leaders to distinguish between the two and challenge the norms through digital innovation to achieve accelerated transformation.

11:45am Q&A Session
12:00pm Break & Networking
12:30pm A Coalition of the Willing
Richard Billington, CTO, MatsSoft

Transformation takes a team of people or organisations who share the same vision, values and goals. Though, good practice in one authority is rarely developed elsewhere and it is hard to see how the most effective projects scale. With 80% of all public service transactions delivered locally, developing more approaches that are open and collaborative are greatly needed. This should be progressed both across local government as a whole and between councils already driving this collaborative agenda.
13:00pm Rethinking Digital: Low-code – The Art of The Possible
Local authorities are deeply invested in digital strategies. However, progress can and has been slow. Some projects even fail to respond to citizen and political led pressures altogether. One reason is we're trying to forge a new path, only with an old map. Changes in technology means we can now ask 'what we can do now that we couldn't before'. Reimagining the art of the possible like this is what drives innovation and transformation in this time of digital disruption.
1:30pm Lunch & Networking
2:00pm Breakout Workshop Sessions
3:00pm Breakout round-up & event close