Achieving Cultural Change to Maximise the Impact of Digital Initiatives
Wed 25th March 2020: TMRW Co-working Space, London
Public Sector attendees only
Private Sector interest contact nick@pscsfdotorgdotuk
Event registration: 9:30am – 10am
Event start: 10am
Event finish: 4:15pm
Attendee Organisations: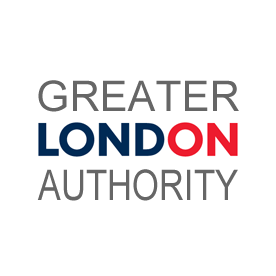 A 1 day event looking at how Local Gov organisations can develop and foster cultural change (from an Analog to a Digital Culture) within Transformation teams and the organisation as a whole, to maximise the Impact & Return on Digital Initiatives.
We will be looking at the characteristics of a Digital Culture and looking at how LAs can replicate/adopt these characteristics and how Local Gov organisations are achieving this.
Characteristics such as:
Being Proactive rather than Reactive
Being Customer Centric
Having a Lean Product Canvas rather than a Detailed Business Plan
Making it acceptable to Fail Fast rather than Risk Adverse
Development of Cross-functional teams rather than Departmental Silos
The day will consist of sessions from confirmed GovSharers:
Paul Brewer, Director for Digital & Resources, Adur & Worthing Councils
Dave Briggs, Head of Digital, London Borough of Croydon
Dan Blundell, Head of Digital, LGSS

We will look at how the above Local Authorities are developing and fostering a Digital Culture that provides the climate for Digital Transformation success.
Building the Croydon Digital Service


Dave Briggs, Head of Digital Operations, Croydon Digital Service
In the last 12 months or so, Croydon Council has redesigned  its ICT department into a truly digital service, able to support the transformation of the council. Head of Digital Operations Dave Briggs will lead us through the strategic, structural and culture change necessary to make this happen.

Evolution with Bold Steps
Paul Brewer, Director for Digital & Resources, Adur & Worthing Councils

There is no such thing as transformation, only evolution with bold steps.
Paul has been at Adur & Worthing Councils for over five years, establishing a cloud and low code digital strategy in his first year to provide the technology tools for change.
Since then a number of teams have been supported to use systems leadership and service design along with digital to evolve a deeper and broader approach to innovation and change in the organisation and among partners.Adur & Worthing Councils are shortlisted for Council of the Year 2020, and are seeing high levels of innovation across the organisation.
Paul will explore what he's learnt about making change happen, highlighting what might be needed that's evolutionary and where bold steps are absolutely required.
Teams even over Tools
If culture eats strategy for breakfast, what eats culture?
Dan Blundell, Head of Digital, LGSS
Dan leads a shared digital service for county, district and unitary councils.
Having co-founded a shared digital service almost 6 years ago, Dan will be sharing his experiences of 'doing digital' across multiple organisations with wildly different perspectives, cultures and tools. Whilst most local authorities are striving for digital transformation, what this means, how it's interpreted and delivered varies depending on your mission, context and environment.
Dan will explore the dynamic relationship between digital culture and digital strategy and some potentially universal principles to guide your next steps in building a high-performing, inclusive, digital organisation.
Workshops/Executive Briefings
Lowcode Strategy for Local Government
Council Code Sharing Project (MHCLG Funded)


There will also be a number of interactive workshops and crowdsourcing sessions.
Agenda items, timings and other speakers to be confirmed.